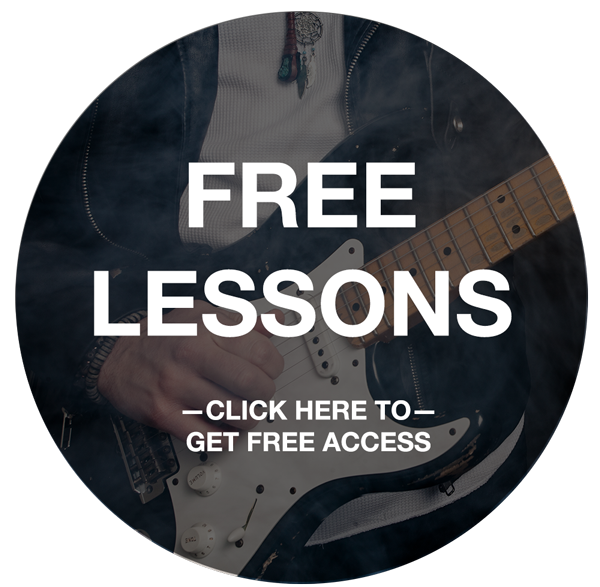 BECOME A LEGEND WITH
TONE KING LESSONS
Are you passionate about mastering the art of guitar? Tone King Lessons is an online guitar lesson membership program that breaks down techniques, scales, riffs, tricks, practice tips, chords and songs in all skill levels and across multiple genres of music. With instant access and affordability, you can master the art of playing guitar starting TODAY!
ABOUT THE INSTRUCTOR
STEPHAN
HOGAN
I KNOW THAT DREAM OF YOURS. The one where you day dream about jamming out on stage, the one that keeps your head up and your feet moving forward, the one that lights your soul on fire. I know because that's my story. My folks handed me a guitar when I was five years old, igniting my passion for the instrument. Little did they know the depth of impact it would have on my life.
Guitar has not only provided me the opportunity to write music, meet good people and get on stage, but the ability to process and cope with life's difficulties. I've studied music privately and professionally, recorded my own music, and have been on the road touring. I've done session work, been on CMT and have had my songs played on national radio. In 2016, I had the opportunity to play with Vince Gill as a Top 5 Finalist for Guitar Center's "On Stage with Vince Gill" competition. At NAMM 2019 I was given the opportunity to demo the new Fender Alternate Reality Meteora electric guitar for Guitar Center.
I teach guitar because watching this instrument impact the lives of my students for the past 15 years has been inspiring, and I'm excited for all that the future has in store for YOU as we continue to study and master this instrument together!
A few fun facts: Outside of music and guitar, you might find me escaping to the warm, sunny beaches of Southern California, dining at one of Nashville's many great restaurants with my wife, or frequenting the local coffee shop. Oh, and sometimes binging the newest and greatest Netflix show (let's be real, don't we all?).